Bomba Estéreo's New Album Continues The Self-Love Legacy Of 'Soy Yo'
By Editor
August 18, 2017 09:56
Bomba Estéreo's New Album Continues The Self-Love Legacy Of 'Soy Yo'
When tween Sarai Gonzalez wheeled her pink bike onto the stage of Bomba Estéreo's sold-out show at Manhattan's Irving Plaza on Wednesday night, she was far from out of place.
With her braided pigtails and jean overalls, Gonzalez stood alone in the middle of the stage and waved to the crowd. Fans enthusiastically cheered over her surprise mid-concert appearance and grew louder as the New Jersey native reprised her role as the unapologetic star in the band's "Soy Yo" video on stage. 
"A lot of kids feel [bullied], adults too," Bomba Estéreo vocalist Liliana "Li" Saumet told HuffPost, in reference to why so many people identified with the song and video. "I think it's an issue that affects everyone, everyone has felt rejected at one point in their lives because we tend to judge people too much."
The video's story of a young brown girl being unapologetically herself was all Danish director Torben Kjelstrup's idea, according to the band's bassist and founder Simón Mejía.
Messages of self-love and empowerment abound in Bomba Estéreo's new album, "Ayo," released Aug. 11. The self-described "electropical" group says the album was born in the mountain town of Minca, in the Sierra Nevada of Santa Marta in Colombia. There the group participated in a spiritual ceremony with the Kogi people who live in the mountain range.
"I think that when you work in places that are so special, you have to ask for permission in a way because they are places that are sacred," Mejía said of the experience. "We wanted to do it and it was very beautiful to have started the album that way."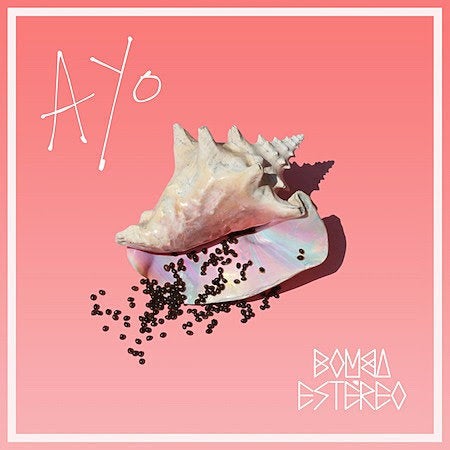 While nature is a big theme in the album, which the band is currently promoting with an international tour, Saumet says many of its songs also delve into issues she feels the world is grappling with right now.
"[The album] has a lot to do with a process that starts in nature and inner self, but the world is going through a difficult period and I think you have to discuss and say what you think about things," she told HuffPost. "In our case, without getting into political or feminist speech, but for example 'Flower Power' talks about women [empowerment], 'Internacionales' ('Internationals') talks about coming together and 'Money Money Money' talks about how people are always thinking about money."
"Internacionales," specifically, stands out from the rest as it seems to touch on the anti-immigrant and anti-Latino rhetoric that has dominated U.S. politics in recent years. The upbeat dance track comes off pro-immigrant with lyrics like: "We are the originals/super international/we listen to your advice and learn your customs/And even though we're different at the same time we're the same/In the same situation in different places."
Saumet says the song wasn't written with any political implications in mind, but later she realized how its lyrics transcended even her own intentions.
"I realized later that yes, [the song speaks to] arriving into a culture and adapting to it because you have to," Saumet said. "But in reality you go around the world adapting because we're neither from here nor there. We're Latinos but we don't come to the U.S. wanting to be gringos [in Colombia the term is used in reference to white Americans]. No, we're still Latinos but we're in the United States."
Mejía says the song's message is also about using music and dance to unite people regardless of gender, sexual orientation, race or language. "We're all the same when we dance," he said. "And that's beautiful."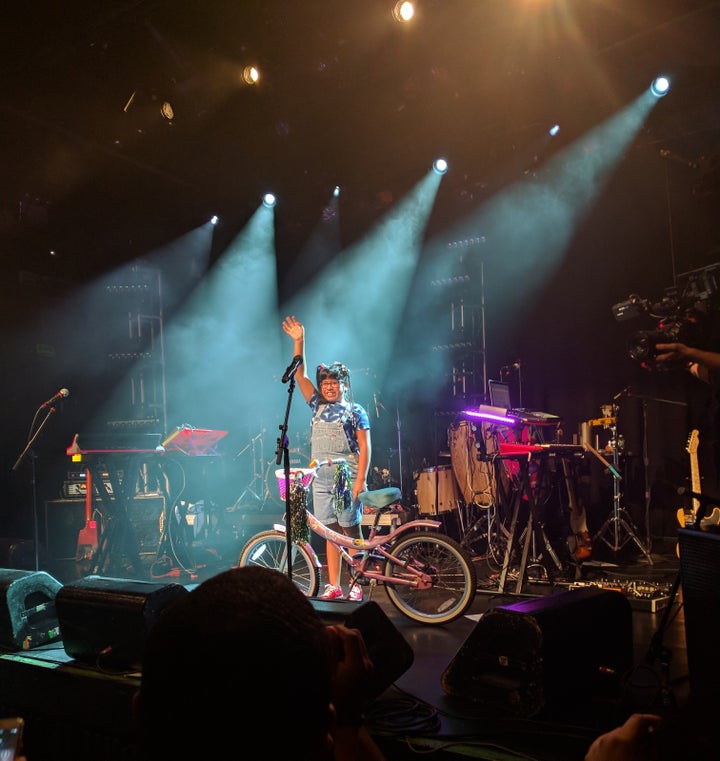 The album's title track "Ayo" is a single that most closely continues the self-love legacy "Soy Yo" began. For Saumet, the song is about living life without limits.
"You see stories every day of people who are physically limited or even mentally limited and they do things more grandiose than those who aren't," she said. "In reality, there are no limits. You just have to dream and achieve those dreams and visualize things. I know for some people it's more difficult than others but it's all in the attitude. Life isn't so much about the problems you have, because everyone has problems, but how you face them."
Life isn't so much about the problems you have, because everyone has problems, but how you face them.
The band's Colombian roots play an important role in their sound as well. Songs like "Taganga," named after a small fishing village near Saumet's hometown of Santa Marta, and the use of traditional instruments like the gaita are a constant reminder of the band's origins.
"You're born in the place you were born for a reason, and the idea of roots is a beautiful thing," Mejía said. "Colombia is such a powerful country when it comes to culture and music and we have such a strong past surrounding it, it would be weird to ignore that that music and tradition exists."
"Ultimately that's where Bomba Estéreo came from," he added. "The band was born from a project that took that music and mixed it and it's what brought us here."
Source: HuffPost
By Editor
August 18, 2017 09:56